The primary function of the human foot is ambulation … walking, running, balancing and jumping. There are over 160 moving parts in a human foot, with each part playing a critical role in a naturally complex arrangement.

33 joints connect 28 bones to form the structural foundation. A network of over 100 muscles, tendons and ligaments hold these bones and joints in place. When each moving part is naturally intact and optimally positioned, this highly evolved system operates in a state of internal balance, or homeostasis. The result is a foot that looks and functions normally, without conscious effort or any pain.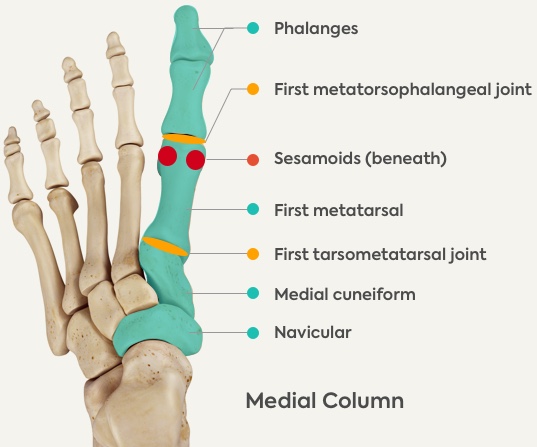 The big toe is the last part of the foot that leaves the ground when we walk. It provides us the final push needed to propel the body forward. The inner foot, also called the medial column or first ray, carries most of the body weight and contributes up to 80% of the power required for normal walking.